Market Experience
Engineering & Construction Management Markets
From Aviation to Bridge Building to Utilities, ACOT offers complete engineering and construction management solutions
Aviation
ACOT is capable of airport planning, design and program/construction management services, including inspection, materials testing and QA/QC service for airfield and landside construction projects, as well as pavement management programs. ACOT understands the FAA requirements for design and construction inspection and has been responsible for the design of numerous airport facilities, including those listed below.
Project Types                                                             
Runways (new or reconstructed)

Taxiways (including high-speed exits)

Aircraft parking aprons

Passenger and cargo terminals

Hangars and maintenance shops

Fuel systems and other utilities

Access roadways

Parking facilities

Traffic controls and signage

Security and lighting systems

Electrical vaults

NAVAIDS and markings
Services Offered
Airside and landside design

Airport master planning and ALP updates

Civil and structural engineering

Airfield pavement evaluation/management

Materials testing and evaluation

Construction inspection and QA/QC reporting

Parking facilities design

Ground transportation engineering

Architectural/interior design for terminals

Mechanical and electrical engineering

CADD documentation and database update

Program/project management

Constructability reviews and cost analysis

Runway/Taxiway Reconstruction
Completed Projects
Lambert- St. Louis International Airport
In 2005 the first of a three-phase expansion project was underway; the $10 million taxiway reconstruction was completed in 2006. The project constructed a new, 9,000-foot runway that allows for simultaneous landings and fewer flight delays in inclement weather. ACOT provided:
Construction Management

Quality Control

Field Inspection

Materials Testing

Airfield Lighting
The quality control function involved identification, investigation, and remediation of several significant quality control problems – including cracking from hindered set concrete, clay inclusions in portions of the pavement and improper dowel bar insertion.

Master Plan Supplement
Lambert-St. Louis International Airport Expansion
Preparation of a master plan for new runways, taxiways, aprons, terminal expansion and other improvements expected to cost $1.5B. Responsible for cost estimating, scheduling, environmental impact assessment, and preparation of preliminary designs and site evaluations. As part of our preliminary engineering work for this study, we developed concept designs for runway and taxiway bridges. These bridges, developed under the F-4 preferred design alternative, were designed to span a related section of Lindbergh Boulevard. Under the "Hyland" design alternative, a runway safety area bridge extension was identified on the east side of the airport over I-170.
East Terminal Expansion
Lambert-St. Louis International Airport
Design of airside pavements for expansion of the East Terminal and Concourse. This part of the expansion represented a $10M investment – part of the $70M program and developed a detailed cost estimate for the $46.5M terminal expansion. Project completed on time and within budget.
Bridges & Tunnels
Julian Bridge
Completed Project
University City – St. Louis, MO
ACOT completed the final design of the Julian Avenue bridge replacement. This project consisted of a two-lane, pre-cast concrete, single span bridge in an urban residential neighborhood. The various services provided by ACOT included: original site survey, HEC-2 hydrologic analysis, FEMA "no rise" certification, U.S. Army Corps of Engineers 404 Permit, Missouri Department of Natural Resources 401 Permit and Cultural Survey report, design variance issue resolution, borings and geotechnical investigation report, right of way plans, preliminary and final cost estimate and final plans and specifications maintaining historic stone buttress walls – single span prestressed concrete planks.
All necessary routine design elements were provided including Missouri Department of Transportation and St. Louis County Highway Department standards, utility modifications, scour minimization, traffic control measures, construction easements and repairs to the private property, and contract boilerplate documents and special provisions. In addition, ACOT responded to community aesthetics with a custom, TL-2 rated guardrail design at minimal additional cost.


Construction Services
Arts & Science Building
Completed Projects
Washington University
St. Louis, MO – Washington University
The Laboratory Science Building is a 40,000 Sq. Ft., four-story building and Mechanical Penthouse. The structure was erected using reinforced concrete, concrete beams, steel and encased with decorative brick, stone, and wood to match the existing campus. The facility was placed between two existing buildings with a tunnel connecting the all three.

The building houses laboratories, lecture halls, and study areas. The installation of the building involved excavating and removing an existing parking lot to three stories down. Steel and wood shoring was used to provide support for the surrounding earth walls before installation of concrete footings and foundation could take place. The laboratories and lecture halls are all equipped with state of the art electronics, audio and visual displays and computer equipment.
ACOT's duties were to allocate a full-time field manager to execute the day-to-day project management for the construction of the facility and provide mechanical and electrical engineers to perform weekly inspections on mechanical, electrical, plumbing and fire protection equipment and systems.
Millenium Center
Completed Projects
1
1
Education
LeMoyne-Owen College
Multipurpose Building
LeMoyne-Owen College
Sports, Wellness, and Recreation Complex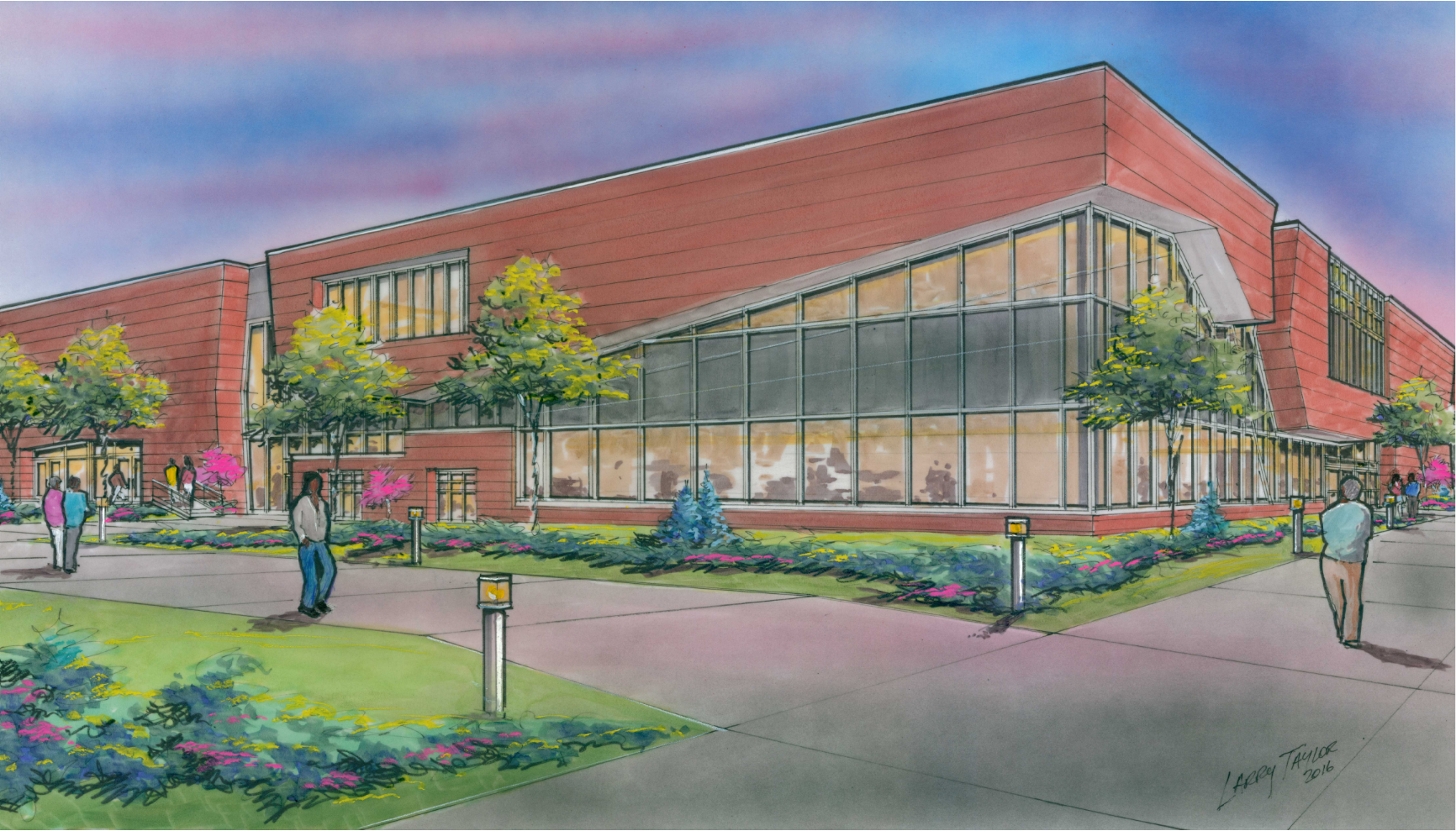 LeMoyne-Owen College
Student Center
LeMoyne-Owen College
Technology and Information Management Center
Federal Government
Federal Courthouse
Completed Projects

Municipalities
84 Unit Housing Development
Completed Projects
Central City Development
East St. Louis, IL – Central City
This project consisted of the development of affordable housing units in an area bounded by Bowman Avenue, Exchange, 13th Street, and 15th Avenue in East St. Louis, Illinois. The development was initiated to stem the rapid exodus from the City. The City, through creative financing, a partnership with private sectors, and the banking industry, initiated a scheme to demolish and redevelop abandoned buildings within certain depressed subdivisions in the City.
ACOT was contracted as a subconsultant to assist in the design and project management of the 84 housing units in East St. Louis Illinois. ACOT's scope of services included, but was not limited to, the design of the internal roads, surrounding streets, water site drainage, lighting, and cost estimating. During the construction phase, ACOT partnered in the oversight inspection and reviewed payment applications and coordinated the utility relocation.
Ports/Marine
Port of East Saint Louis
Current Projects
The City of East St. Louis is working in conjunction with the current Land Owner to develop a world-class inland river port facility to position East St. Louis, Illinois as a major distribution hub in the United States. The site is approximately 200 acres of undeveloped riverfront.

Rail & Transit
Chicago Transit Authority
Completed Projects
Red Line and Brown Line Improvement Projects
Chicago, IL
Red Line Improvement Project
ACOT served as an extension of the construction management team, with Turner Construction, for the Red Line Improvement Project. ACOT's responsibilities on the project included cost estimating, inspection, and on-site construction project administration.
Brown Line Expansion Project

ACOT served as an extension of the construction management team with Consoer, Townsend & Envirodyne Engineers, Inc. for the $375M of improvements to the Brown Line. ACOT's responsibilities on the project included cost estimating, structural field inspection, and on-site construction project administration.
Roads, Streets & Highways
1st & 2nd Streets Improvements (The Landing), Saint Louis Missouri
Current Projects
This project involves the complete demolition and reconstruction of the streets and sidewalks on both N 1st Street and N 2nd Street from Washington Avenue to Morgan Street and face of building to face of the building. Per Historic requirements, the Cobblestone Street will need to be removed and re-used in the original pattern. Construction phasing will be required to allow the businesses to have continued access to their front doors during business hours. Sidewalks will most likely be poured in colored and stamped concrete rather than pavers due to the poor performance of the existing pavers.
All Utilities in the corridor will be reconstructed to minimize the need to tear up the new street in the future. Water and Sewage will be included in our bid documents as the project budget includes reconstructing those Utilities. Existing Light poles, Benches, Trash Can holders, etc. will be removed and re-used. The intersections will be redone using the existing cobblestone as much as possible and will likely include concrete bands and pavers. Arcturis will take the lead on this hardscape design aspect.
Water & Wastewater
Coldwater Creek Treatment Plant
Completed Projects
Cold Water Treatment Plant Improvements – North St. Louis County
ACOT served as an extension of the team lead by Black & Veatch Corporation, for the Metropolitan Sewer District, on the Coldwater Treatment Plant Improvements.
ACOT was responsible for the development of the conceptual cost estimate based on preliminary site plans and sketches. ACOT managed the coordination of meetings with the design team and identified the goals and strategy for each estimating stage, and followed MSD pricing and procedures for equipment and instrumentation. ACOT identified general conditions, coordinated meetings with subcontractors, suppliers, and the lead architect to review drawings, overhead, costs, and profit margin.
 Demolition and new construction of an influent pump station

 Demolition and new construction of grip pump station

 Modified existing three selector basins and constructed new clarifier

 Modified aeration basin influent header and aeration house

 Demolition and new construction of maintenance and blower buildings

 Constructed gravity thickener and odor control facility

 Demolition and new construction of site piping and entrance roads